New Jersey's Fire and Water Damage Experts

Water Damage Emergency Services
Emergency Power
Water Extraction & Pump Out
Board Ups
Property & Site Security
Contents Moving & Storage
Structural Drying & Dehumidification
Debris Removal & Carting
Accidental & Trauma Site Clean-up
24/7/365 Emergency Response
NJ Fire Restoration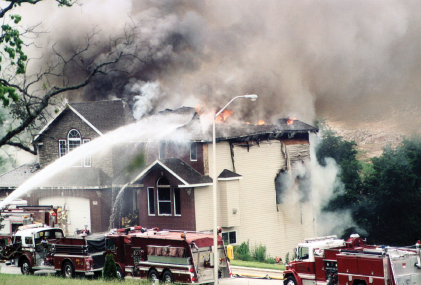 Fire damage restoration and smoke removal is a complex task that should only be performed by a professional fire restoration company. CPP and its team of certified, trained fire and smoke restoration technicians are ready to respond to any fire and smoke damage situation. From Board-ups to restoration CPP has the technology, equipment and manpower to handle the smallest and the largest fire or smoke damage projects.
NJ Water and Fire Damage Experts
Water is destructive, stealthy, and a major contributor to the loss of property. Damage from moisture, humidity and flooding can compromise the structural integrity of your property. Prompt attention minimizes the risk of contamination by mold, rot and insect infestation. Equipped with state-of-the-art emergency units, CPP will take care of any flood, water damage or sewage back-ups—fast.
ODOR CONTROL SERVICES
Removal of severe odors from fire and smoke damage requires a variety of professional products, systems and specialty equipment. Often multiple treatments are necessary during the restoration process. We have systems, deodorizers and equipment to remove a wide range of odors.
❍ Air Scrubbers
Smoke and odor particles continue to be airborne many days after the fire has
stopped. Air scrubbers use High Efficiency Particulate Air (HEPA) filtration to
remove these particles from the air, enhancing the efficiency of cleaning and
clearing the air for safe breathing. Please do not move or turn off this equipment.
❍ Thermal fogging
This process neutralizes odor, using a strong deodorizer that penetrates
everywhere the smoke traveled and will require the removal of pets, plants and
human occupants for a short period of time.
❍ Ozone
Ozone is an oxidizing agent produced by a portable ozone generator. This
process will require the removal of pets, plants and human occupants for a short
period of time.
NJ RESTORATION SERVICES
❍ Restoration laundry/dry cleaning
Because fire damage requires a special form of dry cleaning, this service will be
performed by a restoration dry cleaner. (Includes accurate inventory control and
documentation of clothing and textiles, including bedding, window coverings, etc.)
❍ Carpet and furniture cleaning
Includes inspection, pre-testing, professional cleaning and deodorization,
speed drying and covering to protect during structural restoration. May include
re-application of stain protection.
❍ Structural restoration
Structural restoration includes cleaning of ceiling and walls, as well as cleaning,
polishing and deodorizing woodwork.
❍ Closets, attics, cabinets and drawers
These areas are sources of trapped smoke odor and require thorough cleaning,
deodorization and airing out.
❍ Hard surface floor cleaning
Includes inspection and cleaning of marble, stone, tile, wood laminate, and other
flooring. Floors will then be covered for protection during structural restoration.
HARD AND SOFT CONTENTS RESTORATION
We have advanced products and systems for restoring different smoke damaged
contents, whether furniture and upholstery, knick-knacks or belongings.
❍ Hand washing and drying
Items are carefully cleaned by hand. Note: Care is taken to use dry methods with
water-sensitive items.
❍ Ultrasonic cleaning
Ultrasonic technology may be used to clean certain items. Some examples
of items that might be cleaned ultrasonically are blinds, collectibles and other
smaller contents.
❍ Furniture and upholstery cleaning
This requires specialty equipment, products and technicians trained and certified
in furniture restoration.
❍Contents restoration will be performed on-site and/or at our warehouse facility
❍ Packout services will be performed by ServiceMaster by CPP
❍ Some items may require a specific, qualified restorer. Examples of these items include: appliances, electronics, HVAC systems, furniture, textiles, antiques, etc. If so, ServiceMaster Clean will work with your insurance company to manage this process for you.
NJ Fire and Flood Restoration Experts
In the event of fire, flood, smoke damage or other disasters, our network of experienced disaster recovery professionals can be on-site within 2–4 hours. This prompt action can save valuable documents, inventory and property that might otherwise be unsalvageable.